Hilectro Automation and KUKA reached the strategic cooperation agreement
2016-12-29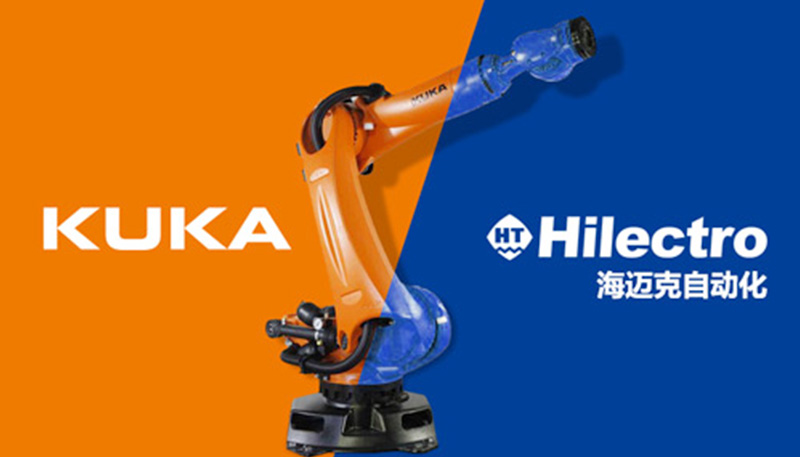 Ningbo Hilectro Automation Science and Technology Ltd. reached the strategic cooperation agreement with KUKA Robotics (Shanghai) Co., Ltd., global leading industrial robot manufacturer, on December 29, 2016. The two parties also held the seminar on robot industrial automation technology at the signing ceremony. Hilectro Automation will cooperate with KUKA in the industries such as plastics, machining and pressure casting in future, further generalizing the automation application of industrial robots.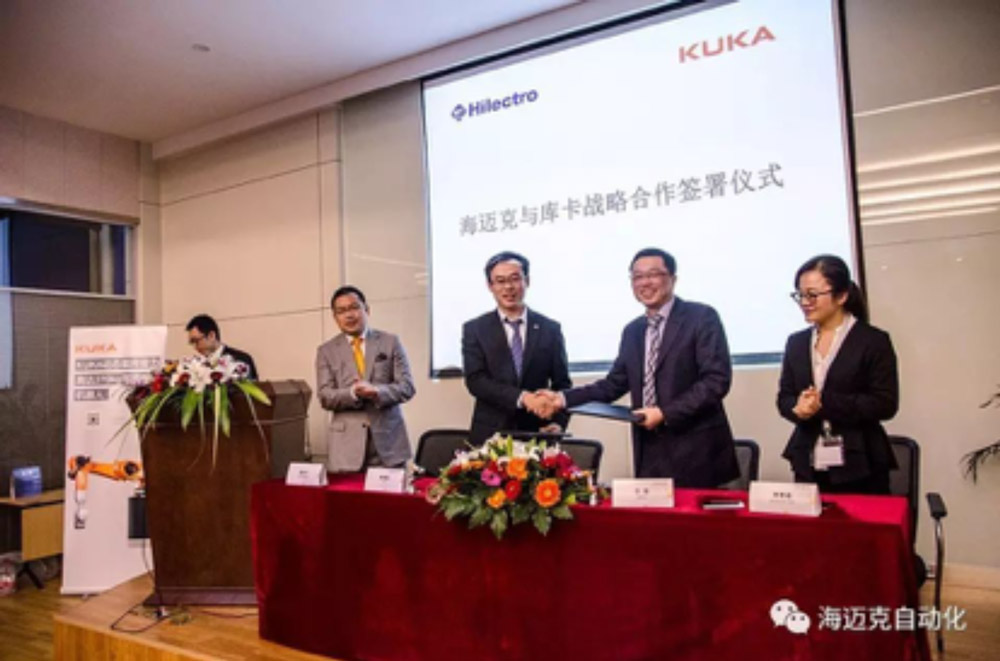 (From left to right: Operational Manager of KUKA partner: Gong Zhiping, General Manager of Hilectro Automation: Zhang Jianbo, Sales Director of KUKA: Hua Zhen, and Manager of KUKA Equipment Automation Department: Li Qing Xiao)
All industry managers of KUKA introduced the application of KUKA high-quality robots in the industries such as plastics, pressure casting, metal welding and machine tool on that day. The robots, produced by KUKA, almost cover all of working ranges and load capacity, and provide custom-made industrial robot solutions for customers according to various demands on different production lines. Moreover, customers of all industries can also benefit from the innovative technology and meticulous design of products because of rational mechanical structure and compact design of KUKA robots.
In order to achieve the goal of "Made in China 2025", China advocates intelligent manufacture energetically, and robots are absolutely necessary in intelligent manufacture. It is believed that the cooperation between Hilectro Automation and KUKA will provide customers with complete sets of solutions for the injection molding industry, machining industry and pressure casting industry. All these solutions can not only help elevate customers' industrial automation level, but also further promote the intelligent transformation of key industries. By virtue of the selling network platform of Haitian Group, Hilectro Automation will open up a more expansive new world in the automation application field through powerful cooperation with KUKA robots this time.